For the past five months, MLA has been involved in the formation of a new organization, the Cultural Advocacy Network of Michigan (CAN). This new initiative was started by the leaders of eight statewide cultural organizations, including the Michigan Library Association, Historical Society of Michigan, Michigan Museums Association, Michigan Presenters Network, Michigan Festivals and Events Association, Michigan Youth Arts, Michigan Historic Preservation Network and the Michigan Humanities. We are actively pursuing a number of other statewide cultural entities to join us as well.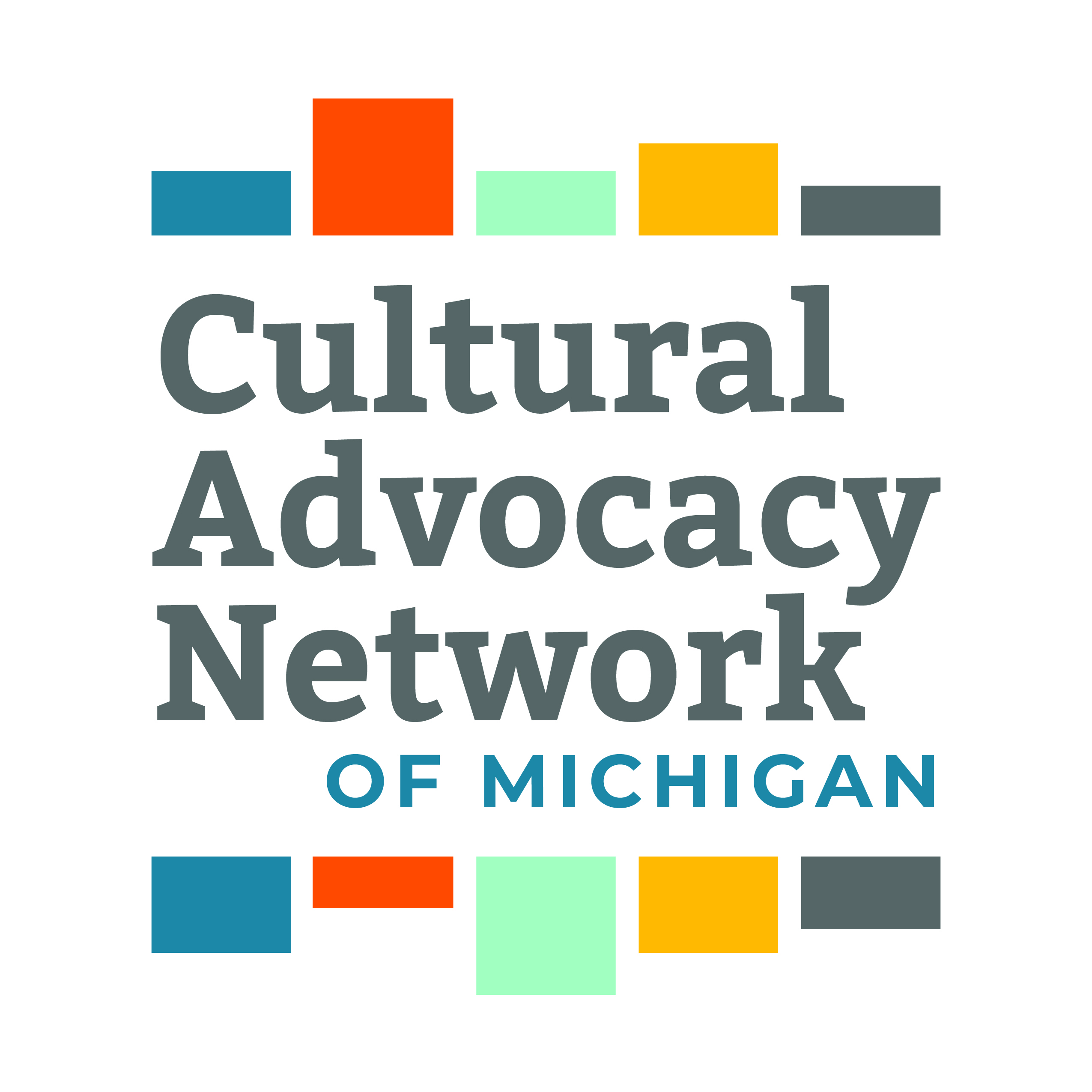 With the demise of Creative Many Michigan last June, there wasn't an organization on the front line advocating for all cultural activities in Michigan in the interests of funding for arts and cultural activities through the Michigan Council for Arts and Cultural Affairs. CAN is designed to fill that space, making sure that there is a voice in Lansing and around the state that is looking out for cultural organizations, which represent the quality of life in every community throughout Michigan. MLA member libraries are a huge part of this landscape, and as we well know, serve as anchors of their communities and contribute to this quality of life that all residents throughout our state enjoy.
In coming together, these organizations have recognized their common goals and shared programming to make our communities thriving and dynamic places to live, work and visit. Our mission:
The Cultural Advocacy Network of Michigan will strive to bring a collective voice for cultural organizations in Michigan. The organization will lead advocacy and education​ efforts to influence decision making at the highest levels of state and local government​ and ensure that cultural leaders have the tools they need to deliver the highest quality of​ service for the individuals they serve.​
This new 501(c)4 nonprofit organization is just getting started and we promise to keep you tuned in as the future unfolds.